New trends: Tiny Houses and how to illuminate them
In the last years, our "traditional" way of living has been increasingly questioned. This has led to the emergence of a variety of innovative trends that try to respond to the new needs of contemporary living.
One of these trends is represented by Tiny Houses, very small houses that can be both stationary and mobile and are generally built using environmentally friendly materials and techniques, very often in wood.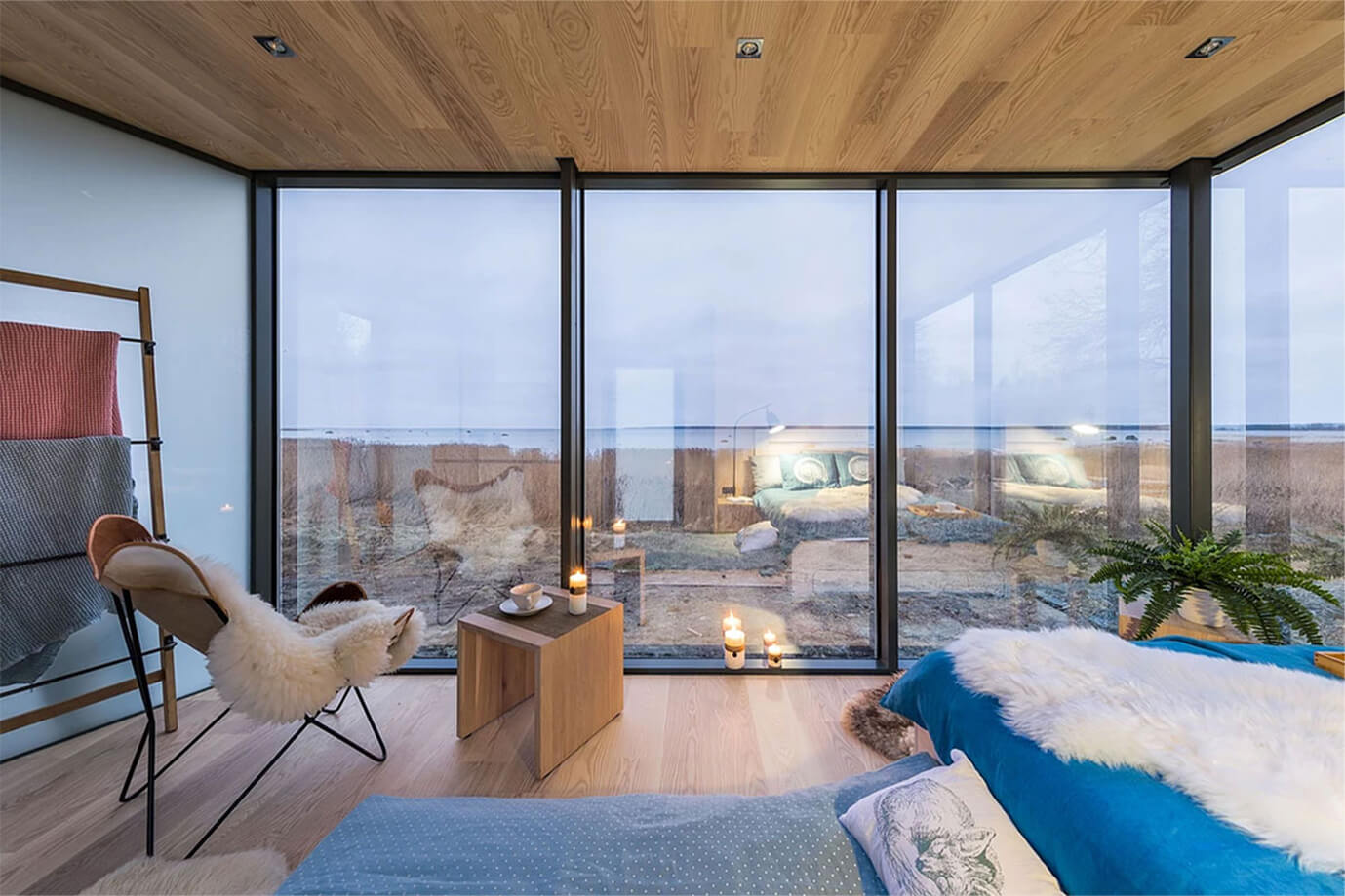 This structure was born in the United States and was initially conceived as emergency architecture: its purpose was to house displaced people who had lost their homes due to catastrophic natural events.
Very soon, however, the tiny houses phenomenon expanded from a mere emergency architecture to a real architectural movement aimed at encouraging a more ethical and sustainable style of living. While in the past the character of tiny houses was exclusively temporary, today they are conceived above all as stable, lasting, sustainable, and trendy solutions.
The surface area of these small houses can be different, generally ranging from 8 to 40 square meters, which is why they must be designed down to the finest detail.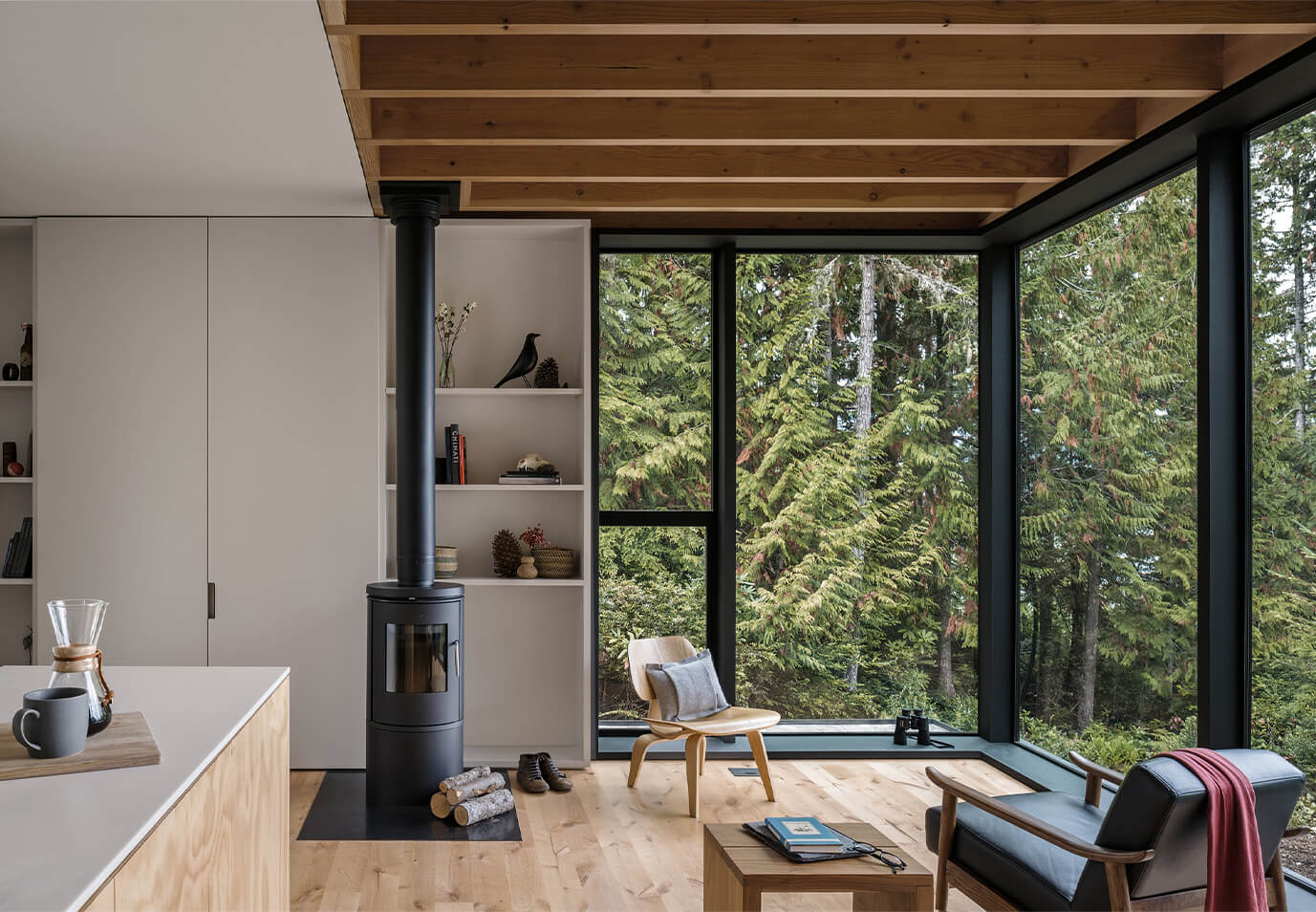 We talked about the design and lighting of tiny houses with Dutch architect Anton Riemer Surink (founder of Anton Surink Studio) who is specialized in the design of floating houses: small floating houses, typical of the northern European landscape.
What does it mean to design a tiny house?
It means designing not in square centimeters but in cubic centimeters.
Every space must be optimally used, considering not only the surface area but also, and above all, the heights. Furniture is generally custom-designed and often responds to more than one need.
Where do you get inspiration for your designs?
I get my inspiration from the world of boats, but also from the world of campers and vans. It is very interesting to study the way everything is so perfectly concentrated in these spaces.
Who are your clients and what are their needs?
There is no standard type of client: I have designed floating houses for completely different targets. They go from single people to couples without children to extended families.
Everyone has their own specific needs, and my goal is to satisfy them: that's why each project is unique and never the same.
For example, some people ask me to design a single room for the children, while others ask me to divide the beds so that everyone has their own privacy.
In the latter case it is very stimulating to understand how to divide such a small room without using fixed walls or doors that would take up too much space and limit movement.
For example, one solution could be to use a piece of furniture as a divider to have two functions in one.
A comfortable, functional, and aesthetically pleasing tiny house is the result of meticulous architectural design work, but lighting design also plays a key role. Tell us more about the role of light in tiny houses.
As in any architectural project, light plays a fundamental role in floating houses.
In tiny houses, it is important to have both functional lights that allow you to do your daily activities and atmospheric lights that make the environment pleasant. What I try to do in each of my projects is to have the possibility to create different scenarios within the same space: a more relaxed and cozier atmosphere, a more technical atmosphere that allows you to cook, work or do other daily activities, and an atmosphere that is somewhere in between.
It is also important that there is light inside the furniture such as wardrobes and drawers.
What kind of lighting do you usually use in your projects?
I like to use different solutions: both technical and mood lighting, more decorative but never invasive.
I like to play with different color temperatures (from 2700K to 3000K) and different light intensities, either by using different luminaires or the same luminaire that is dimmable.
To avoid having to place too many spaces for switches, I prefer to use home automation control systems that can be easily managed via apps.
Our interview with architect Anton Riemer Surink will continue in another article, in which he will explain the design of one of his floating houses.
Subscribe to our newsletter to stay updated!
Studio Anton Surink
"Based in Amsterdam, we design interiors and exteriors.
Currently we are working on several projects such as 9 houseboats, 1 office, an apartment, a building extension and a floating bar/restaurant project.
95% of the projects are floating, this is a real specialization of the company."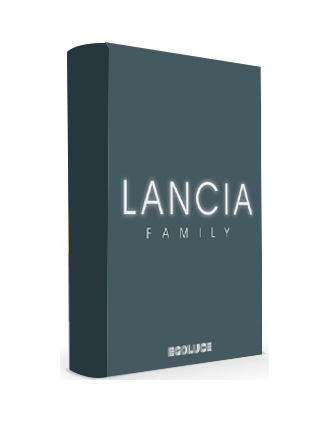 DOWNLOAD OUR LANCIA CATALOGUE
INSIGHTS
AND EGOLUCE PRODUCTS
DEDICATED TO THE LANCIA FAMILY