How to illuminate your home: bathroom
The bathroom has become an escape where one can enjoy some alone time, with an enveloping and calming ambiance capable of healing both body and spirit. It has therefore taken on increasingly sophisticated shapes and finishes, sometimes losing sight of the importance of its daily use. It is the first room we enter in the morning and the last one we leave before bed, so it must be appropriately illuminated. A proper lighting scheme for the bathroom for general lighting and focused light points for the washbasin, shower and bath area.
Recessed spotlights are the best solution for general lighting in modern bathrooms. Placed at various points in the ceiling or false ceiling, they diffuse an even, natural light, making the room bright and welcoming.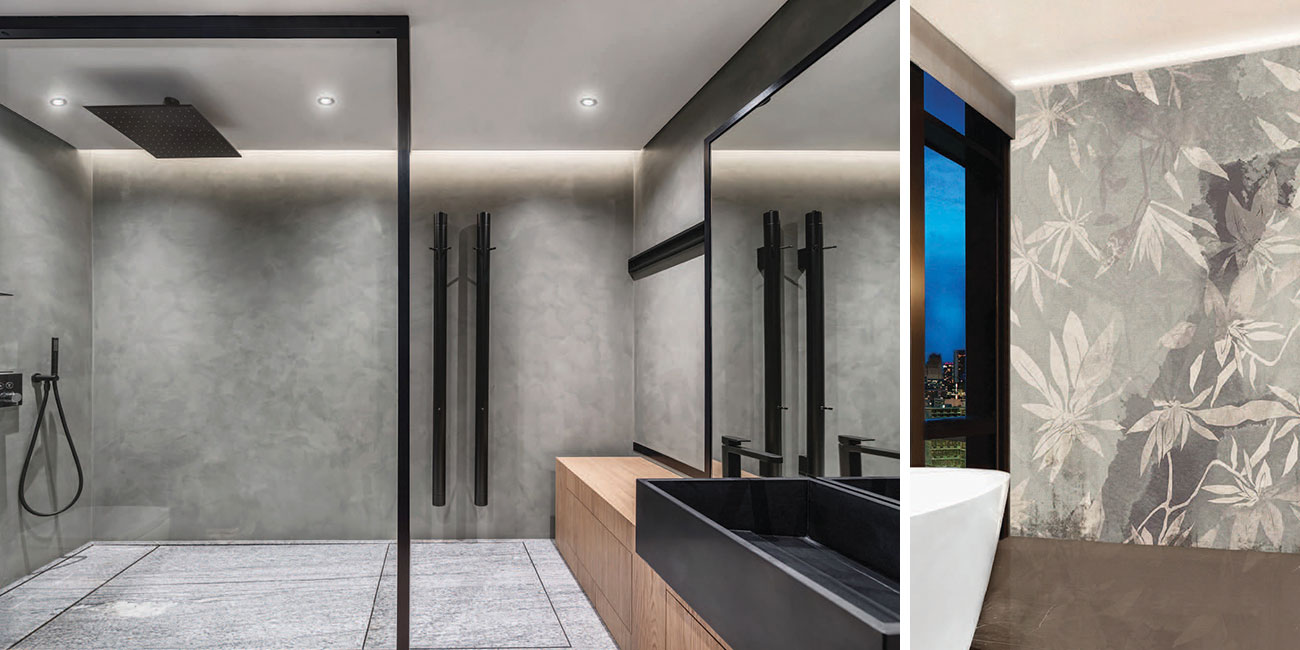 Ceiling or wall lights can be an alternative to spotlights, especially in bathrooms with low ceilings. They provide light in the whole room indirectly and avoid heavy light contrasts.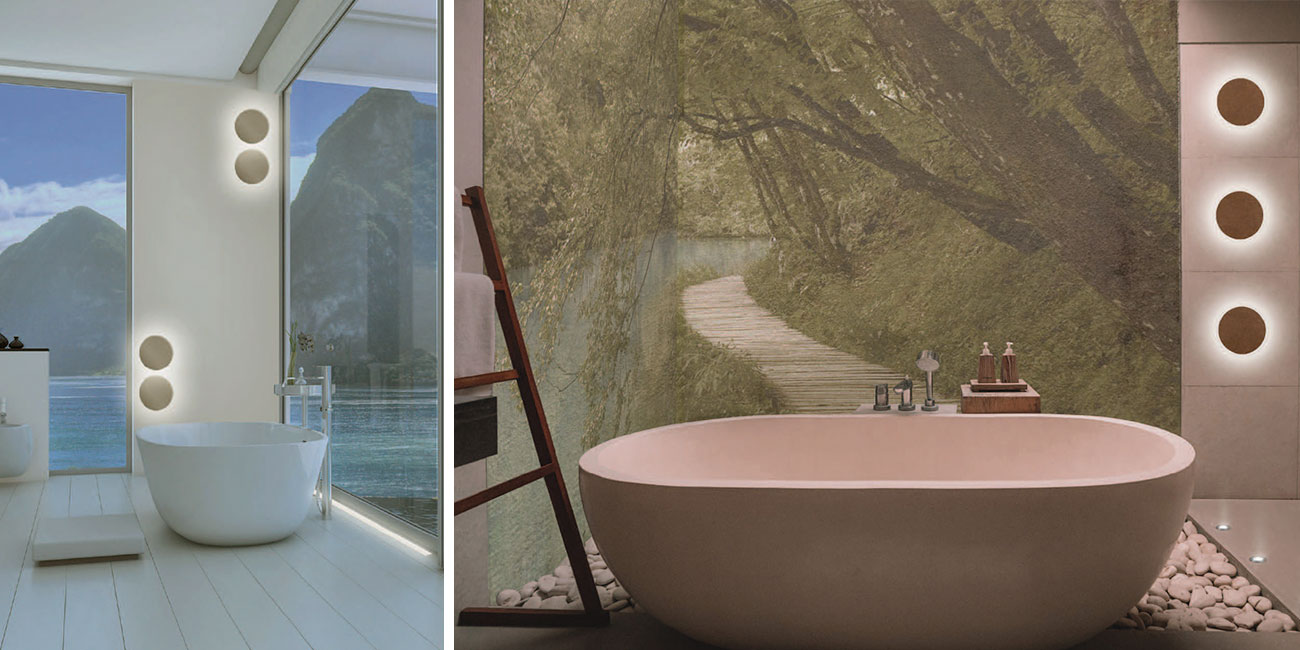 Eclipse IP | Zeppelin | Spook
The use of pendant lighting in the bathroom personalizes the space and creates a dramatic scenic impression, especially in large bathrooms.
Relating to the placement of focal light points in the bathroom, for the sink and mirror area, an additional intense and targeted light that can illuminate the face and facilitate all make-up and shaving is required; ideal are wall sconces positioned at the sides or above the washbasin.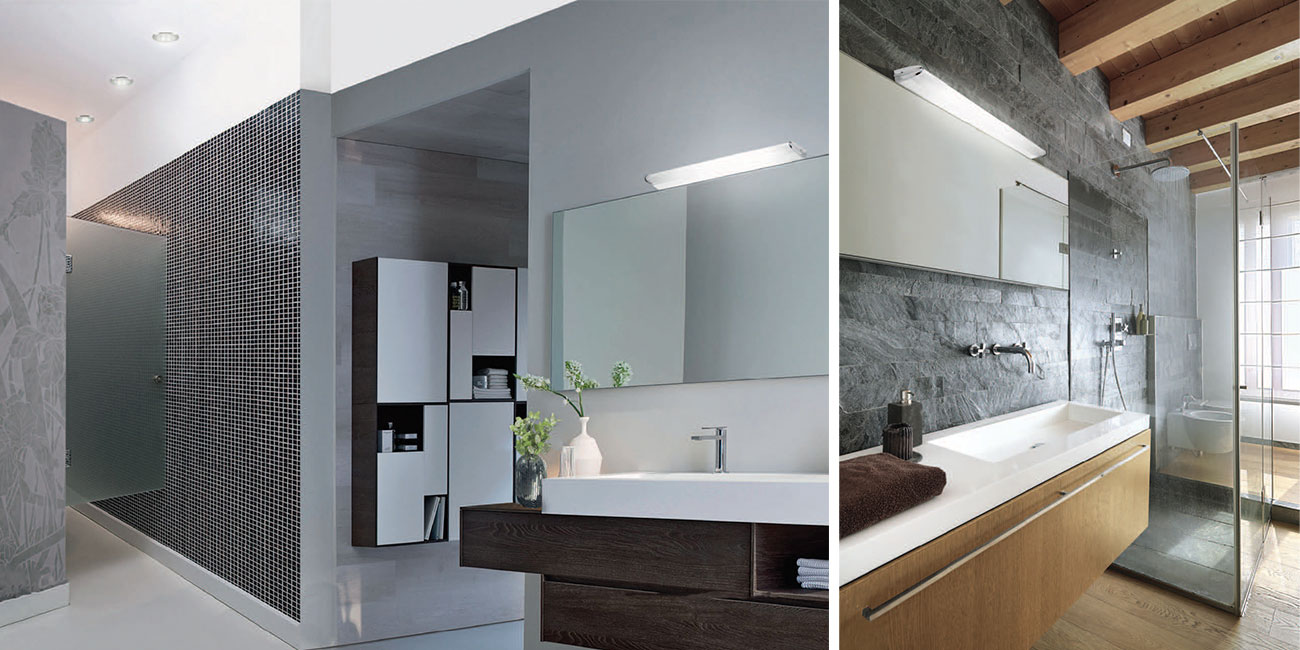 In contrast, the shower and bathtub area should give a warmer, more uniform sort of focused light. A floor lamp can be utilized to create a more peaceful ambiance in this space, particularly in big bathrooms with a separate relaxation section.
Another solution is to use LED lights embedded in the floor, along the base and sides of the bathtub or shower stall, and around the perimeter of the ceiling to create your spa effect.
To prevent dark areas and create an ideal ambiance, all lighting locations in the bathroom should be dimmable, therefore able to dim the light according to the need.
Finally, while white and neutral lighting is desirable for general use, warmer or colourful lighting can be implemented to produce special effects.